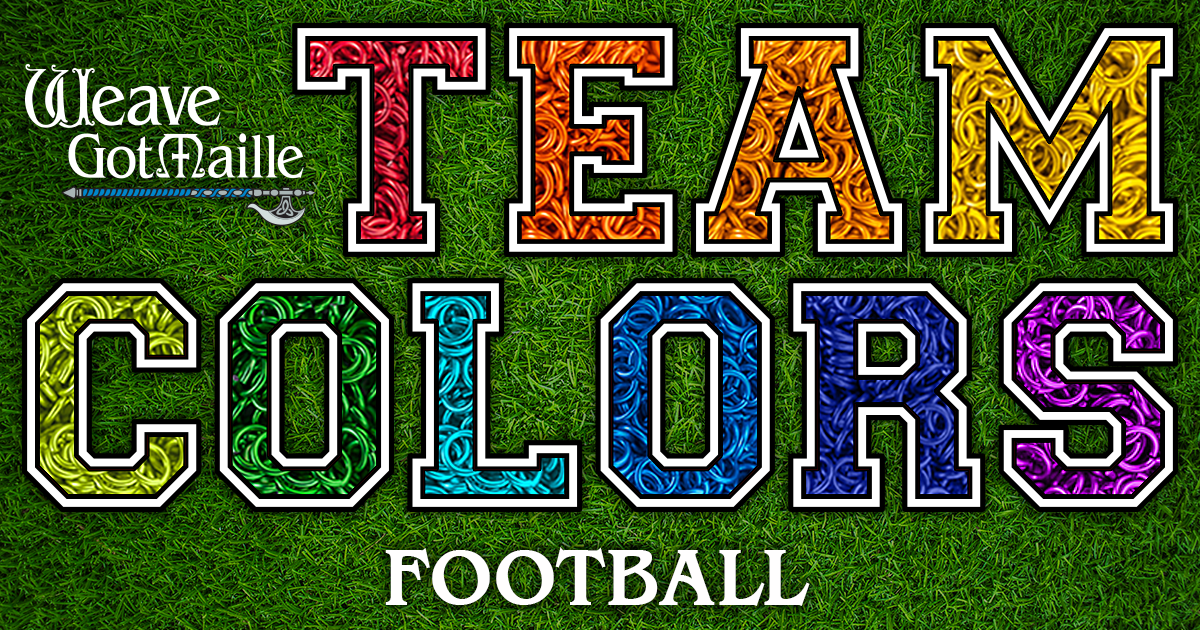 Summer is over and football season is here. The players have been practicing all summer, and now it's time for them to start playing real games. As fans, we need get ourselves in "game shape" as well: get our lucky shirts out of storage, try out that new tailgating recipe, and make some new jewelry in the colors of our favorite team.
Weave decided to make that easier for you this season by making a handy chart showing the colors of our Anodized Aluminum Jump Rings that best match each team's colors. You just need to pick out a weave (don't forget to grab a Tutorial if you don't have one), grab the right rings, and get to work making some custom jewelry to show everyone what a super-fan you are.
We'd love to see what you make with our jump rings to support your favorite team, so make sure to tag us on social media whenever you post photos to Facebook, Instagram, or Twitter.